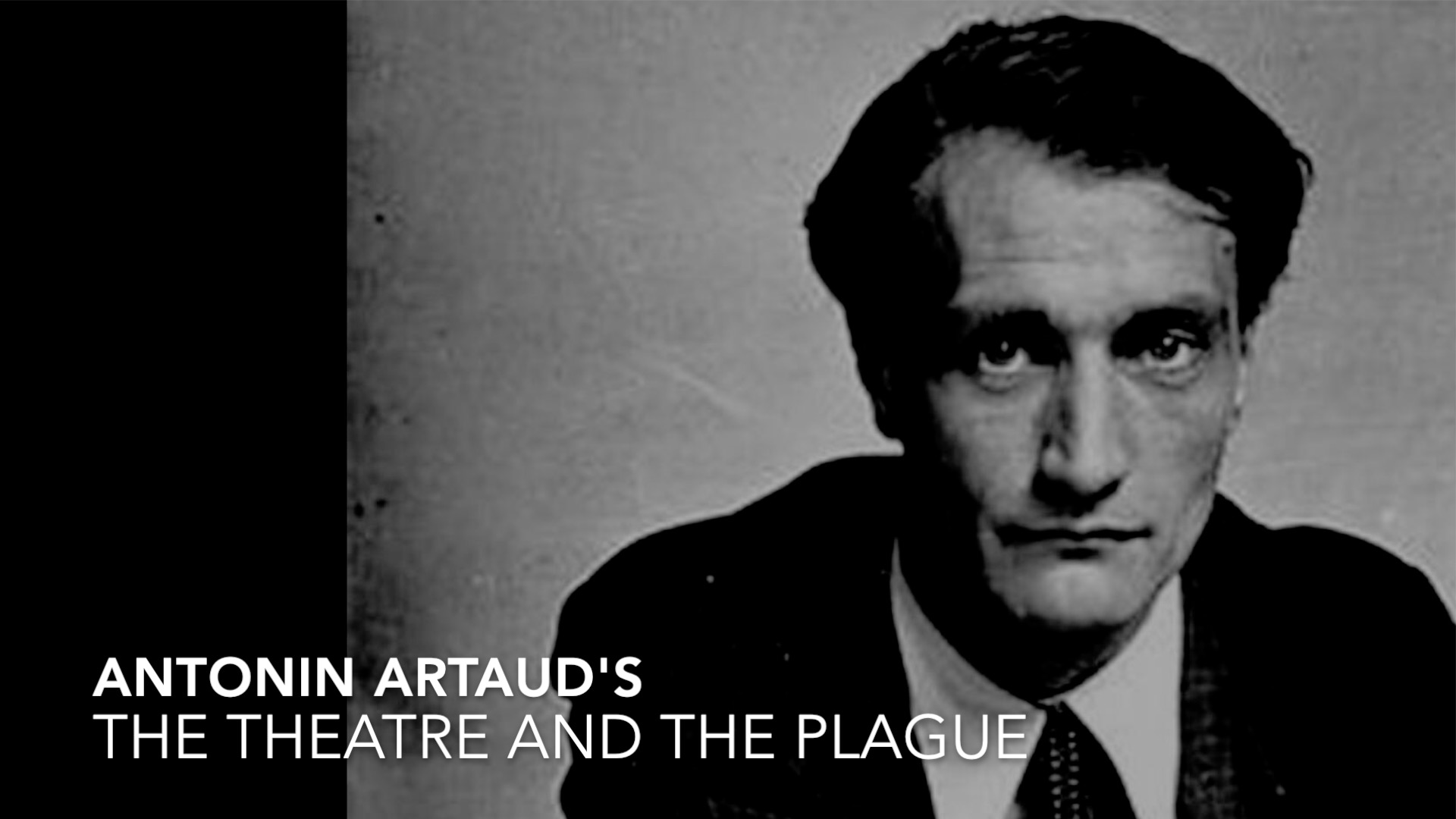 ANTONIN ARTAUD'S THE THEATRE AND THE PLAGUE
A Wolfgang Pannek Project – A Taanteatro Production
1 movie. 18 short movies.
Contributing Artists from 5 Continents. 11 langsames. English subtitles.
Trailer
project website
The film
The Artists:
Florence de Mèredieu (France), Nabil Chahhed (Tunisia), Trausti Ólafssoni (Iceland), Jorge Armando Ndlozy (Mozambique), Wolfgang Pannek (Germany), Reha Bliss (Russia), Candelaria Silvestro (Argentina), Nourit Masson-sékiné (France), Théophile Choquet (France), Or Kittikong(Thailand), Jürgen Müller-Popken (Switzerland), Insa Popken (Germany), Shane Pike (Australia) and Maura Baiocchi (Brazil).
Idea, direction, final editing, production: Wolfgang Pannek (Germany/Brazil)
Final video weaving and subtitles: Bruna Baiocchi de Araujo (USA)
Webmaster: Monica Cristina Bernardes (Brazil)
Faced with the social, political and economic challenges caused by the coronavirus pandemic, Taanteatro Companhia assumed (on 03/21/2020) the task of carrying out an international artistic collaboration project in the field of cinema and the performing arts, based on The Theatre and the Plague, essay by the French theatrologist Antonin Artaud (1896-1948).
In this first, today iconic-prophetic text from his best-known book, The Theater and its Double, originally presented as a lecture on April 6, 1933, at the Sorbonne, Artaud develops the foundations of the Theater of Cruelty, establishing an analogy between the rupture of civilizational order provoked by the "plague" and the "convulsive passions" to be unleashed by the virulence of his transgressive theatrical poetics.
Conceived by Wolfgang Pannek, co-director of Taanteatro Companhia, the project promotes a multiperspectivist reflection on the contemporary pandemic experience – with its critical tension between "death and healing" – based on a classic work of theatrical theory of the 20th century.
Produced by Taanteatro Companhia – and in collaboration with artists and academics from Europe, Africa, Asia, Australia, and the Americas – the artaudian essay was transformed into a intercontinental, multilinguistic and cinematic pandemic times.
Under the conditions of the current circulation restrictions, each collaborator created a film triangulating a section of Artaud's text with her/his geographical situation and subjective experience.
The set of 18 short films forms the reedited mediatic substrate of the movie ANTONIN ARTAUD'S THE THEATRE AND THE PLAGUE (62 min). This movie presents the essay "The Theatre and the Plague" in its entirety and brings together people, landscapes and expressive sensibilities ranging from São Paulo to Paris, from Brisbane to Garðabær, from Maputo to Khon Kaen.