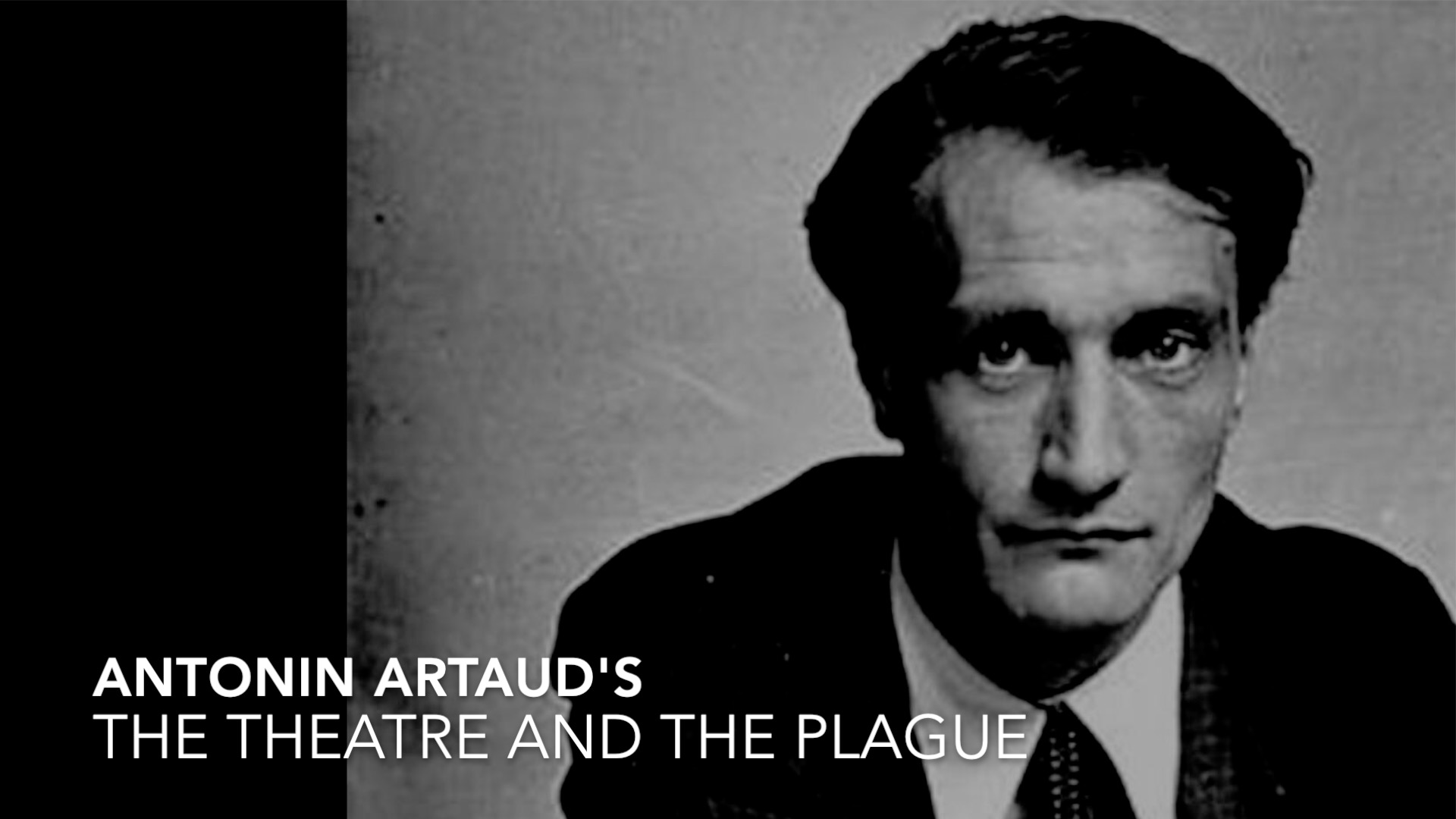 ANTONIN ARTAUD's THE THEATRE AND THE PLAGUE
A cinematic project conceived, directed and produced by WOLFGANG PANNEK.
Based on the homonymous essay by ANTONIN ARTAUD.
Contributing Artists from 5 Continents. 18 short movies. 1 movie.
Contributing Artists:
Florence de Mèredieu (France), Nabil Chahhed (Tunisia), Trausti Ólafsson (Iceland), Jorge Ndlozy (Mozambique), Wolfgang Pannek (Germany), Reha Bliss (Russia), Candelaria Silvestro (Argentina)
Nourit Masson-Sékiné (France), Théophile Choquet (France), Or Kittikong (Thailand), Jürgen Müller-Popken (Switzerland), Insa Popken (Germany), Shane Pike (Australia), Maura Baiocchi (Brazil)
Final video weaving and subtitles: Bruna de Araujo (USA)
Final editing and sound design: Wolfgang Pannek
Website: Mônica Cristina Bernardes
Subtitles based on the translation by Mary Caroline Richards
Trailer - project website - The Film: https://youtu.be/ogreIR8OQCQ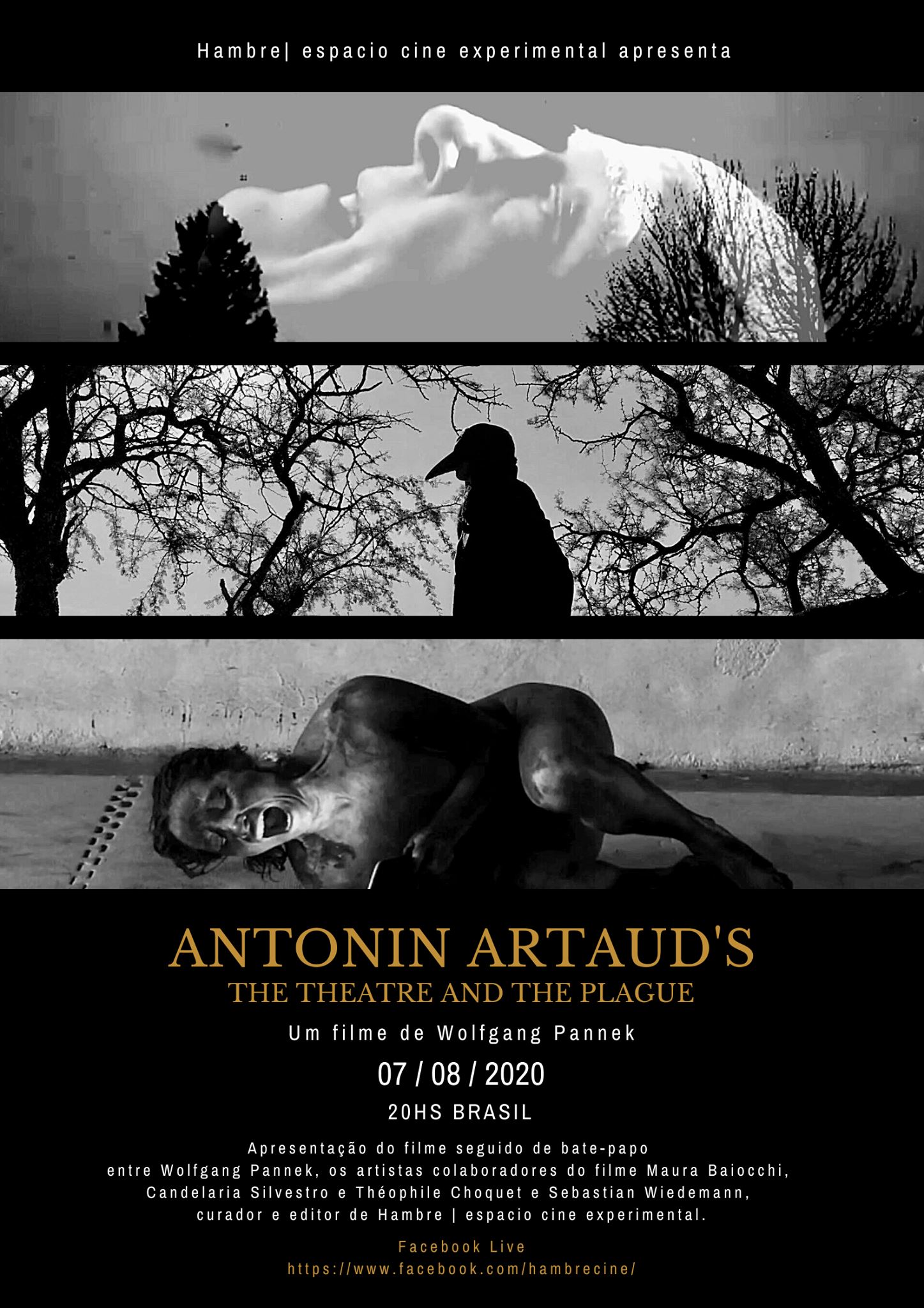 Antonin Artaud's The Theater and the Plague is an international cinematic reading of the essay "The theater and the plague" by the French poet Antonin Artaud (1896-1948) in the face of the coronavirus pandemic. Directed by Wolfgang Pannek, co-director of Taanteatro Companhia (São Paulo, Brazil), the project is a collaboration of artists and academics from five continents and engaged in multiperspectivist reflection on the critical tension between "death and cure".
In The Theatre and the Plague, the first, now prophetic-iconic text from his best-known book, The Theater and its Double, originally presented as a peformative lecture on April 6, 1933, at the Sorbonne, Artaud develops the foundations of the "Theater of Cruelty" by establishing an analogy between the rupture of the civilizational order caused by the "plague" and the "convulsive passions" triggered by the virulence of his transgressive theatrical poetics.
The Artaudian text was divided into 8 distinct segments (in turn divided into sub-segments), each with a specific thematic focus. Each collaborating artist accepted the challenge of developing an audio-visual dramaturgy (and recording Artaud's text in their respective language), corresponding to the segment to be addressed. The only creative indication given to the artists was to perform a cinematographic reading of Artaud's text in the light of their subjective experiences conected to their respective geographical locations, and under the conditions of limited circulation and social distancing in pandemic times. This work process, recorded with simple digital cameras, cell phones or IPads, resulted in a set of 18 films, lasting between 4 and 11 minutes each).
In addition, the audio-visual collection of these cinematic narratives was re-edited for the feature film Antonin Artaud's The Theater and the Plague (62 min., 11 languages, English subtitles). The film presents the text of "The Theater and the Pest "in its entirety and brings together people, landscapes and sensibilities ranging from São Paulo to Paris, from Brisbane to Garðabær, and from Maputo to Khon Kaen.