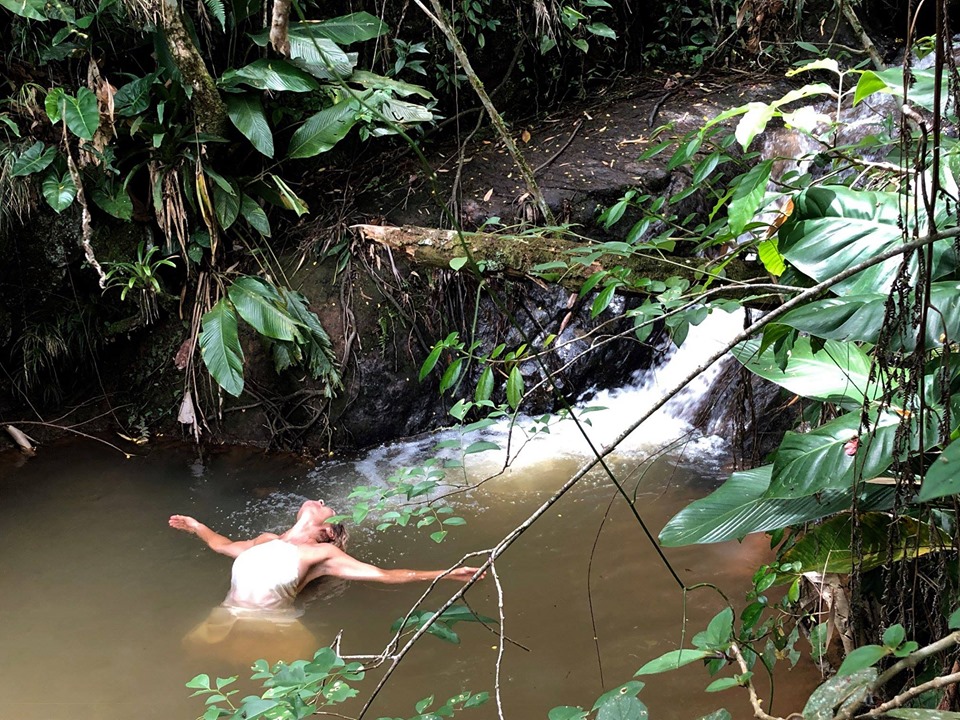 TAANTEATRO RESIDENCE WORKSHOP – TTOR 2020
(de)colonizations
February 7 – 23, 2020
Coordination:
Maura Baiocchi (Brazil), Wolfgang Pannek (Germany)
Assistants: Monica Cristina Bernardes (Brazil), Jorge Ndlozy (Mozambique)
Body Healing: Manuel Perdenera (Argentina)

20 years after its first edition, the Taanteatro Residence Workshop, held annually at the rural headquarters of Taanteatro Company in São Lourenço da Serra (SP / Brazil), continues to open new horizons in the field of the performing arts. TTOR 2020, the commemorative edition of the residence, is designed to meet the challenge of performative decolonization and artistic autonomy through body art and thought.
In two decades, hundreds of professionals and students from the performing arts and other fields of knowledge, from Germany, Argentina, Australia, Austria, Brazil, Costa Rica, Ecuador, France and Paraguay, attended TTOR seeking a true creative immersion, aimed at the realization of their expressive potential and the refinement of their performative presence.
Guided by international team, TTOR 2020 introduces not only to the practices and concepts of taanteatro (choreographic theater of tensions), but also guides participating performers in creating solos based on the (de)construction of their (trans)personal mythology.
In addition, and within the thematic context of (de)colonization, the residence will address the following issues:
- Cannibal Metaphysics (Eduardo Viveiros de Castro)
- Amerindian Imaginary (David Kopenawa)
- Decolonial Thinking (Walter Mignolo)
- Body without Organs (Antonin Artaud, Gilles Deleuze)
- Violence (Frantz Fanon)
Taanteatro Company, founded in 1991 and awarded several times at the municipal, state and federal levels, is considered "one of the most radical, refined and demanding schools of contemporary theater". It staged over sixty authorial shows around the work of artists, poets, and philosophers such as Frida Kahlo, Lewis Carol, Lautréamont, Nietzsche, Artaud, and Deleuze. Taanteatro presented its works internationally in Germany, Argentina, Belgium, USA, France, England, Japan, and Russia.
www.taanteatro.com
Period: February 7 – 23, 2020
Arrival: 02/07/2020
Departure: 03/23/2020
Hours: 110 hours
Lodging: In 2 houses. Rooms for 2 to 3 people.
Food: 3 meals daily.
Services: digital certificate, free photo documentation
Teaching languages: English, Portuguese, Spanish, French, German
Investment: US $ 1.200,00
Applications: Email Letter of Intent and Curriculum Vitae to
taanteatro@hotmail.com
Taanteatro dynamics:
Practical-creative approaches:
MBE (Mandala of Body Energy), Walking, Corporeal Calligraphy, Sonorous Alphabet, Rite of Passage, Effort, Skeleton Self-Massage, Taquara dance, Butoh Dance, African Dance, Rite of Passage, (De)construction of Performance Building.
Theoretical-creative approaches:
Tensions, Ent (r) e, Pentamusculature / Ecoproreality, Schizopresence, Eternal Originate, (Trans)Personal Mythology.
Bibliography:
Taanteatro: Choreographic Theater of Tensions – Forces and Forms, 2019.