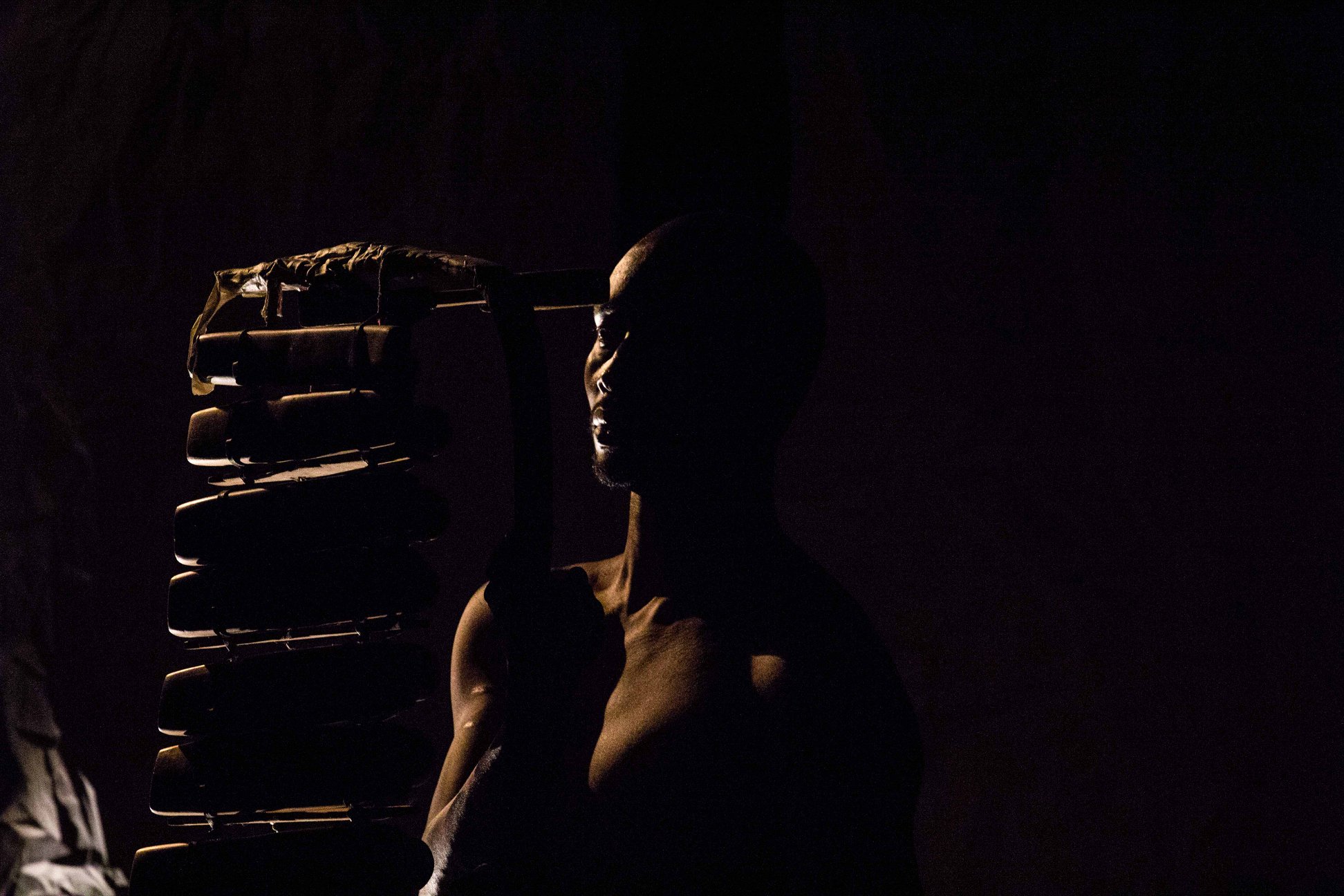 [de]colonizations signals a new direction in the ongoing choreographic research of the Taanteatro Company: the application of postcolonial studies to the field of contemporary dance.
Muncipal Dance Support Program for São Paulo City.
Impregnated by previous explorations of the poetic-philosophical universes of Friedrich Nietzsche, Antonin Artaud, and Gilles Deleuze, the company launches the investigation of dynamics of colonization of language and mediatization of bodies in their space-time movements. From the crossroads of diverse geographic and historical-cultural perspectives (Latin American, African and European), [des] colonizations proposes a critical approach to three constitutive axes of colonial thought and its discourses and practices: the construction of lower alterity, the belief in missionary obligation and the utopia of non-politics.
Under the aspect of choreographic dramaturgy, the project studies the effects of symbolic policies of domination on the presence and intensity, kinetics and interactivity of the body. It ventures through the corporeal-territorial tensions between occupation and resistance, organization and assimilation, instrumentalization and revolt, domination and self-determination, without resorting to the dichotomous simplifications of power, but also without incurring in relativism that exempts from ethical responsibility for the historical exercise of social violence.
[de]colonizations brings together, among complementary dimensions of research, creation, circulation, and reflection: the unpublished solos VERBAR and MOZAMBIQUE MESSAGES, presentations of the performance ARTAUD, LE MÔMO, the NuTAAN 2019 training, research and creation program, and the 4th edition of the Forum of Ecoperformance. The project multiethnic creative team is formed by founding members of Taanteatro Company, longtime collaborators and selected artists.