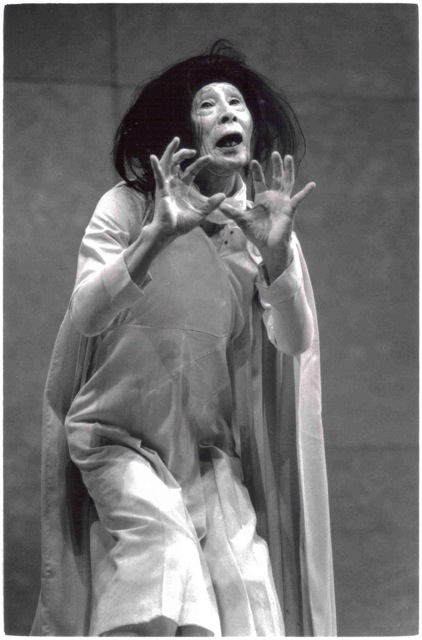 Dates: October 11, 13, 18 and 20/10 (Tuesdays and Thursdays) – from 14h to 18h
Oficina Cultural Oswald de Andrade – Sao Paulo
Workshop with MAURA BAIOCCHI founding director of Taanteatro Company
and author of the first book on butoh in Portuguese, released in 1995.
Each meeting begins with an explanation of the origin and history of
butoh dance and its consequences and ends with improvisation exercises
based on poetic images related to Hijikata Tatsumi (1928-1986) and
Kazuo Ohno (1906-2010) whoe would have his 110th birthday on October 27.
Main topics to be covered in the workshop:
+ Dance of Darkness (Ankoku butoh) Hijikata.
+ Death and religiosity in Kazuo Ohno.
+ Related Western Arts.
+ Recurring themes.
+ Is butoh dance an art without boundaries?
The theoretical part will also feature the collaboration of researcher and actor Thiago Abel,
M.A. by Unicamp on the subject of "The course of Butoh of in Brazil."
This workshop is part of "TAANTEATRO 25 YEARS – [de]contaminations"
contemplated by the 20th Edition of the Municipal Program for Dance in São Paulo.