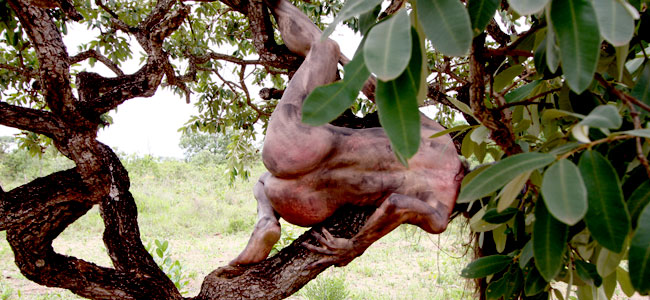 In 2021, Taanteatro Companhia (São Paulo/Brazil) will celebrate three decades of existence, research and creation in the field of the performing arts. As part of the Taanteatro 30 Years commemorative activities and in cooperation with the Center for Studies on Methodologies for Research in Arts of the São Paulo State University (UNESP), the company organizes the 1st International Ecoperfomance Festival in an online format.
In view of the current climatic-political challenges, this international event, scheduled to take place between the end of February and mid-March, will show videos of performance works carried out in natural, urban and/or virtual landscapes which investigate, question and reaffirm in a poetic way forms of co-presence and composition between the body and the environment.
The project is open to artists from the performing arts, performance, cinema, plastic and digital arts, music, etc.
The curators will select 12 videos that will be shown over two days.
Each exhibition block – six videos/day – will have a final virtual meeting between the artists open to questions from the public via chat.
Once the project is finsihed, the programm of the festival – selected videos and artist conversations – will be made available on the permanent project website.
Note:
the exhibition of the selected works is not remunerated.
Criteria:
The video must have some sort of aesthetic connection with the concept of "ecoperformance" (see text below) and last between 5 to 20 minutes.
Format: MP4 or .mov.
Once a video is selected, the artist will be required to:
a) send a declaration of assignment of audiovisual rights for the purpose of showing the video in the festival and on the festival's website.
b) send an introductory video-testimony to the performance (max. 3 minutes).
Final call: until December 20, 2020
Contact: contato@taanteatro.com
About the selection:
The curatorship of the festival is sovereign. Selection criteria taken into account refer to the conceptual connection with "ecoperformance", the thematic relevance and the artistic quality of the video.
ECOPERFORMANCE
Excerpt from the book Choreographic Theater of Tensions, 2020.
As a performing arts concept, the term, ecoperformance was coined between 2009 and 2010, as part of the inauguration of a new cycle of Taanteatro works related to the performative investigation of tensions between body, ancestry, and environment.
Ecoperformance understands environment and body as inseparable dimensions of performative creation. In an ecoperformance, the environment constitutes a living and interactive play of presences and forces.
The performer is not the central agent, but one of the play's component's. At the same time as an ecoperformance experiments with environmental interactions as a performative event, it configures itself an environmental process.
Ecoperformance can take place in any landscape, natural or urban, and may, among other possibilities, honor or re-affirm human being/environment interconnections. It may serve to raise the awareness of the harmful environmental impact of human actions, and, eventually, become a vehicle of political denunciation. (…)
Watch Ancestral Cerrado, ecoperformance by Maura Baiocchi: