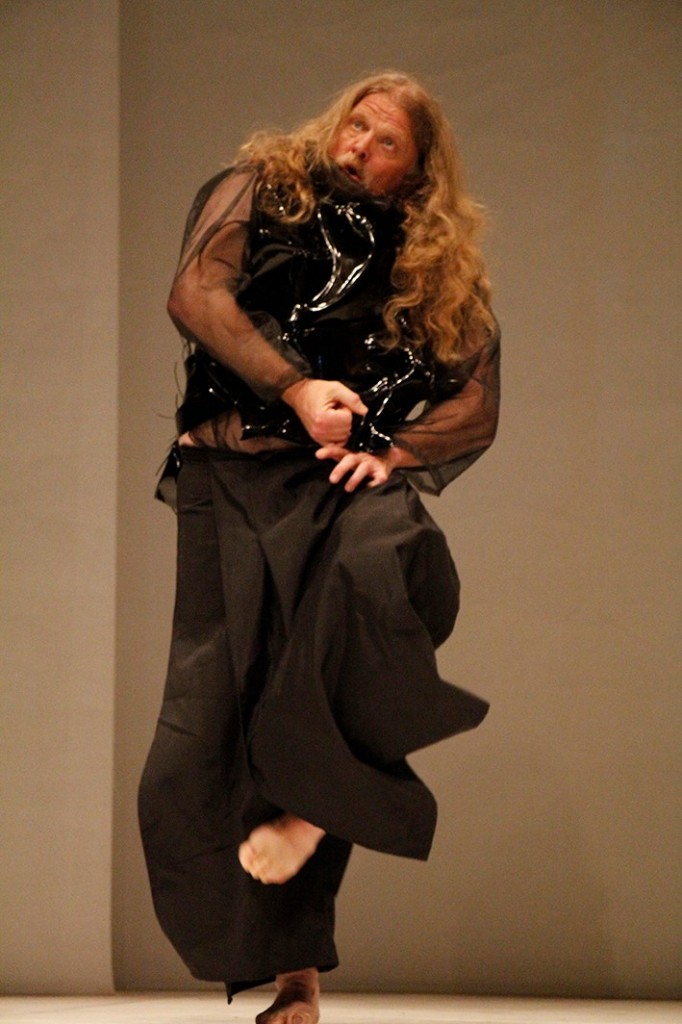 Director, actor, translator and producer. Member (1992) and codirector (1994) of the Taanteatro Company (São Paulo/Brazil). Master of Arts (philosophy, psychology and literature) at FernUniversität Hagen, Germany. Phd in Philosophy (ongoing) at the Academy of Fine Arts of Leipzig.
Alongside Maura Baiocchi, Pannek is co-author of the books Taanteatro – choreographic theater of tensions (2007), Taanteatro – rite of passage (2011), Taanteatro – MAE Body Energy Mandala (2013) and Taanteatro – Deconstruction and Schizopresence (2016). He also organized and translated the publication of Deleuze in the land of palmtrees in the philosophical online magazine deleuze international.
Pannek was production director of the international Festival 95 Butoh and Research Theatre (1995), Artaud 100 Anos and Matola-Brasil Cultural Exchange (2005). Organizer of Hans Thies Lehmann Brasil Tour 2010. Creator and producer of the Artaud Occupation (2016) and the Deleuze Occupation (2017) at the Teatro Aliança Francesa in São Paulo.
He acted as choreographer and actor in Os Sertões, directed by José Celso Martinez Corrêa/Teatro Oficina. In television he participated as an actor in the series "fdp" (HBO Brazil) and the telenovela "Beyond the Horizon" (TV Globo).
Pannek created and directed the trilogy cARTAUDgrafia (2015) on the life and work of Antonin Artaud and the play 1001 PLATÔS (2017) based on the Mil Platôs by Gilles Deleuze and Felix Guattari.
Direction
2017 1001 PLATEAUS – Teatro Aliança Francesa – São Paulo
2016 The human face – Teatro Aliança Francesa – São Paulo
2015 cARTAUDgrafia 3: Return of Momo – Viga Scenic Area / São Paulo
2015 cARTAUDgrafia 2: Trip to Mexico – Viga Espaço Scenic / São Paulo
2015 cARTAUDgrafia 1: A Correspondence – The Place / São Paulo
2014 50 drawings to assassinate the magic – Cultural Workshop Oswald de Andrade / São Paulo
2011 Hamlet Machine Fisted – Funarte São Paulo
2010 Rit.U – Olido Gallery – São Paulo
2009! Zarathustra! (alongside Maura Baiocchi) – Teatro da Caixa DF – Brasília
2007 Zarathustra Machine (alongside Maura Baiocchi) – Teatro João caetano – São Paulo
2007 NEW PRESENCES (alongside Maura Baiocchi)- OLIDO GALLERY – SÃO PAULO
2004 PREMONITOR PERFORMANCES (alongside Maura Baiocchi)- GLASS GALLERY – SÃO PAULO
2001 DOWNFALL – NATIONAL FOUNDATION OF ARTE SÃO PAULO
2001 NIGHT SONG – NATIONAL FOUNDATION OF ARTE SÃO PAULO
2001 WALSERIANA 1 – NATIONAL FOUNDATION OF ARTE SÃO PAULO
2000 WAITING FOR GODOT – ARTS PROJECT IN THE STREETS – SÃO PAULO
1999 FIRST FAUST – INSTITUTO GOETHE SÃO PAULO
1999 SE FORES A FRANKFURT – LIBRARY MARIO DE ANDRADE
1998 WHITEMAN AND COPPERFACE – INSTITUTO GOETHE SÃO PAULO
1994 KAINABEL – CENTRO CULTURAL SÃO PAULO
1991 WORD-BLOOD-ME – LAGERHAUS – BREMEN
1990 SHORT COMMENT OF A DEAD MAN- BREMEN UNIVERSITY
1987 FELIX – ND HEIM – DINSLAKEN